Niua Toputapu Youth Congress Profile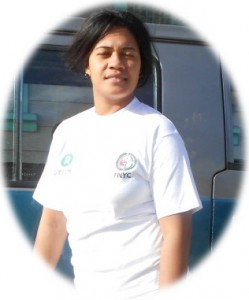 Throughout the years Niua Toputapu Youth Congress (NTYC) have come a long way.  With recovering from the tsunami and dealing with longer drought period NTYC is slowly implementing and working with the youth communities doing community services volunteering with communities in clean up activities,  water conservation, coastal replanting.

NTYC is made up of three youth groups from all the 3 villages in Niuatoputapu with a Board that is elected every 3 year.

Niua Toputapu Youth Congress Board memebers
President (Chairman of the Board):- Filipe Lolohea
Secretary:- Mafoa Hefa
Assistant Secretary:- 'Ofa Honolulu
Treasurer:- Malia Patolo
Assistant Treasurer:- Muli Vaoahi
Representative  from youth groups
Hihifo Youth Groups rep:- Tevita Mahe, Soane Ahomana

Vaipoa Youth Groups rep:- 'Ofa Tangi

Falehau Youth Groups rep:- Seneti Pongipongi