Future Organic Farms of Tonga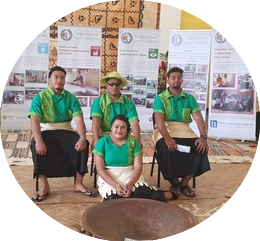 Hello and welcome to Future Organic Farmers of Tonga (FOFT).
In 1998 Tonga National Youth Congress (TNYC) set up the Future Farmers of Tonga and in 2009 TNYC change the name from Future Farmers of Tonga to Future Organic Farmers of Tonga.
The turn toward the organic platform was require by TNYC, because during the time when Tonga was exporting squash. The was so much chemical pour in to soil that affected not only the soil but also the crops and almost the water system.
Now over 1000 farms have turn to organic farming and the number is still growing as more and more farmers sees the need to better care for the soil.
In addition Tonga National Youth Congress is the only organization in Tonga that has pass the National Association for Sustainable Agriculture Australia standard.