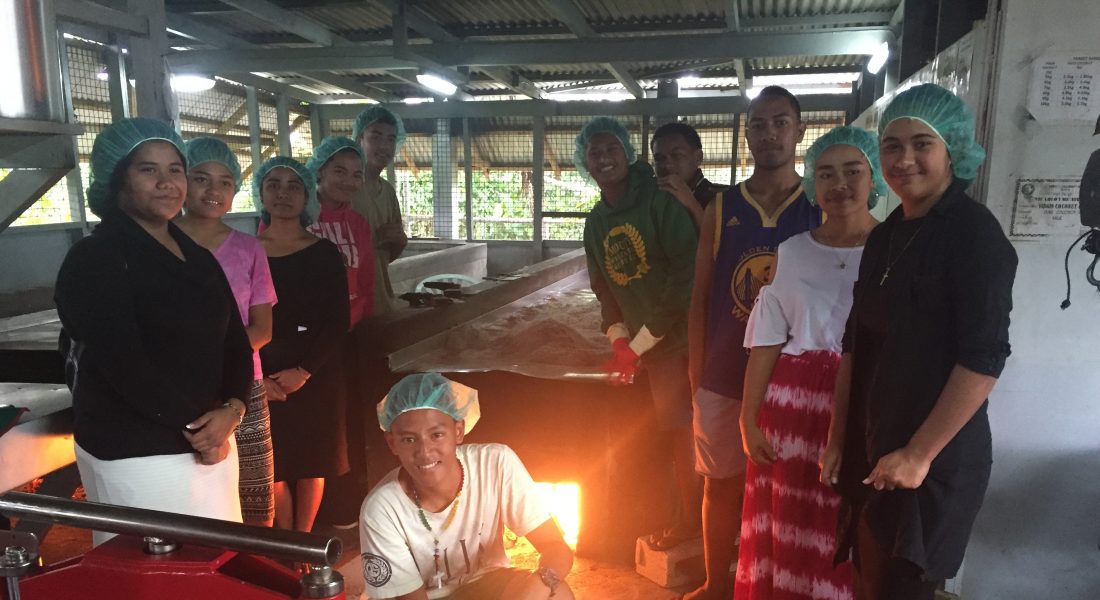 School is my Friend
It's been three years to date that TNYC have implemented the programs for youth in school around Tongatapu making sure they have every opportunity to complete their education in the secondary level and not opt out of school.
School is my friend title has given a new positive twist to the projects said Silia Tu'ivai the coordinator of the project. It has given us new approach for the students that learning does not stop in the formal area like the classroom but it also happen by physically engage in activities such as agriculture in preparing seedling and planting trees, picking rubbish. The students is starting to enjoy school and I think this is a very important development to students and it will help them be more successful in their education said Silia.
"I love this program" said 'Isile Soakai "It has given me the courage to pursue my dream. I dream to be a police man one day and School is my Friend (SIMF) is giving me the courage to make my dream possible"
There are 13 students who are on the SIMF program and on July 5-6 Silia Tu'ivai program manager took all 13 students site visiting to small business , TNYC youth employment projects, environmental energy project as well as TNYC organic farming project.
The first stop of the tour was at the Virgin Coconut Oil factory Sopu
"This is hard work" said one of the students from Queen Salote College "but I love it. Cause I think this is the first time that we work as a team to product something and what better way to bring our team together but by making coconut oil".
The next stop of the tour was with TNYC green house where Technical Organic Advisor, Navuso Tuaimei'api took these kid on an adventure of how to make your own backyard vegetables gardening.
"I am learning a lot" said Mele Falepapalangi "the way you can plan our own garden in your back yard is making me want to do it. I love growing things an the methods of doing it is so easy"
On the second day of the trip Mausa Halahala took over the crew an the first thing that they learn about is keeping the environment clean.
In the morning the team headed to Faua wharf and started clean out the wharf. Afterward the team headed back to the office and took the rest of the day side viewing .
"This is one of the greats experiences that I had ever been on" said 'Alekisio Fakava "I have one and learn a lot. From how jobs operates to good time side viewing this encourage me to pursue my dreams to its fullest"