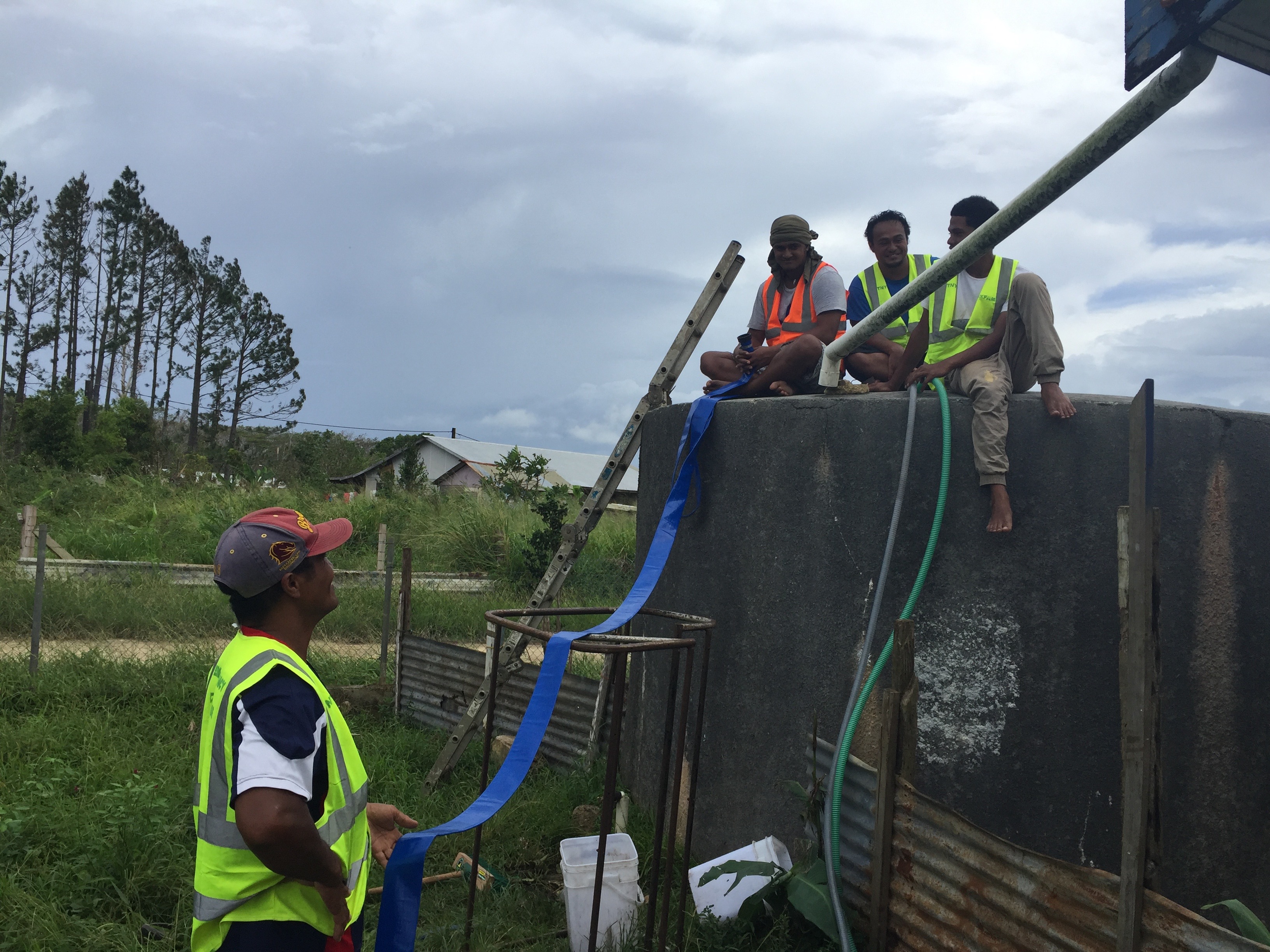 Gita Cyclone Respond Phase
TNYC Response Plan to Gita Cyclone is two phase one is the first response and the sec- ond phase is the recovery. TNYC have done a similar work in Ha'apai in 2014 with cyclone Ian.
The work that TNYC has done on the response phase is with the WASH Cluster. The first assessment with NEMO than the distribution of Hygiene kits to Evacuation center and indi- vidual home, distribution of hy- giene kits, shelter kits, kitchen kits, tarps to People Living with disability, single head house- hold mother , widow and all female household with their living property being damage by the cyclone. This work has been done with the Women Crisis Centre, NATA (Naunau 'o e 'Alamaite Tonga Associa- tion) organization. There has also a building of temporary shelter, toilet, bathroom and cleaning of debris from around the house of the women and people living with disability.
Phase 2 of the Response isthe Water Purification. TNYC Water Team have gone to Pri- mary and Secondary School around Tonga to work using the sky-hydrant water purifica- tion system to clean tank as well as cleaning the guttering system and treat the water.
There has been a total of 14 Schools, two church hall, and 2 household of people living with disability that has their water purify and clean cement tank and guttering system. Mausa Halahala the TNYC DRR Coordinator said that they have approximately puri- fied up to 200,000 plus liter of water.
This work have seen TNYC work together with Geological Department as well as the Min- istry of Health. The work will continue until the 8 of April and the response phase finish than TNYC will continue with the recovery phase which we will be looking at working with farmer on livelihood work with planting material, seedling as well as training.